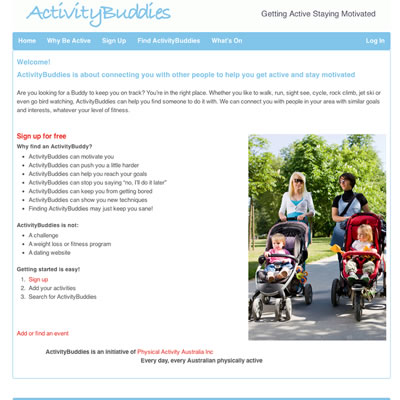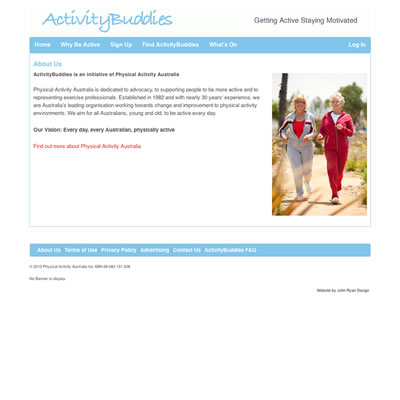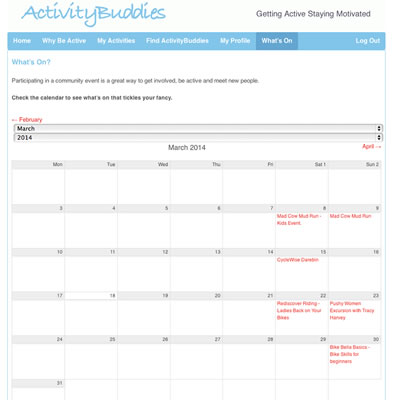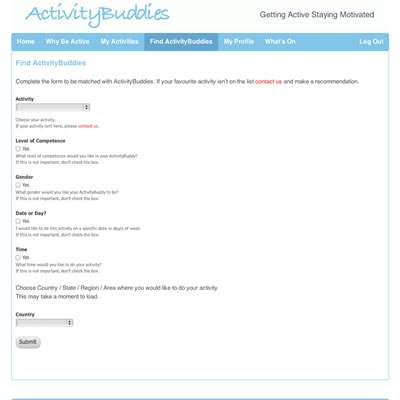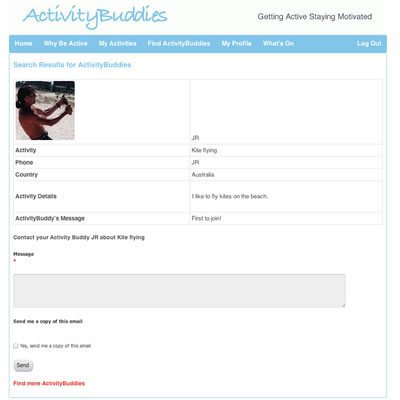 ActivityBuddies is an initiative of Physical Activity Australia
Physical Activity Australia is dedicated to advocacy, to supporting people to be more active and to representing exercise professionals. Established in 1982 and with nearly 30 years' experience, it is Australia's leading organisation working towards change and improvement to physical activity environments.
We were asked to build a WordPress site that essentially works like a 'dating site' for active people. Although the 'dating' concept was never encouraged as an idea, the site enables like-minded individuals to sign up, add particulars, and find other people who also like to exercise. Their criteria are matched and they are able to message each other once they have found their Activity Buddy.
There's also an events calendar to keep track of active events.