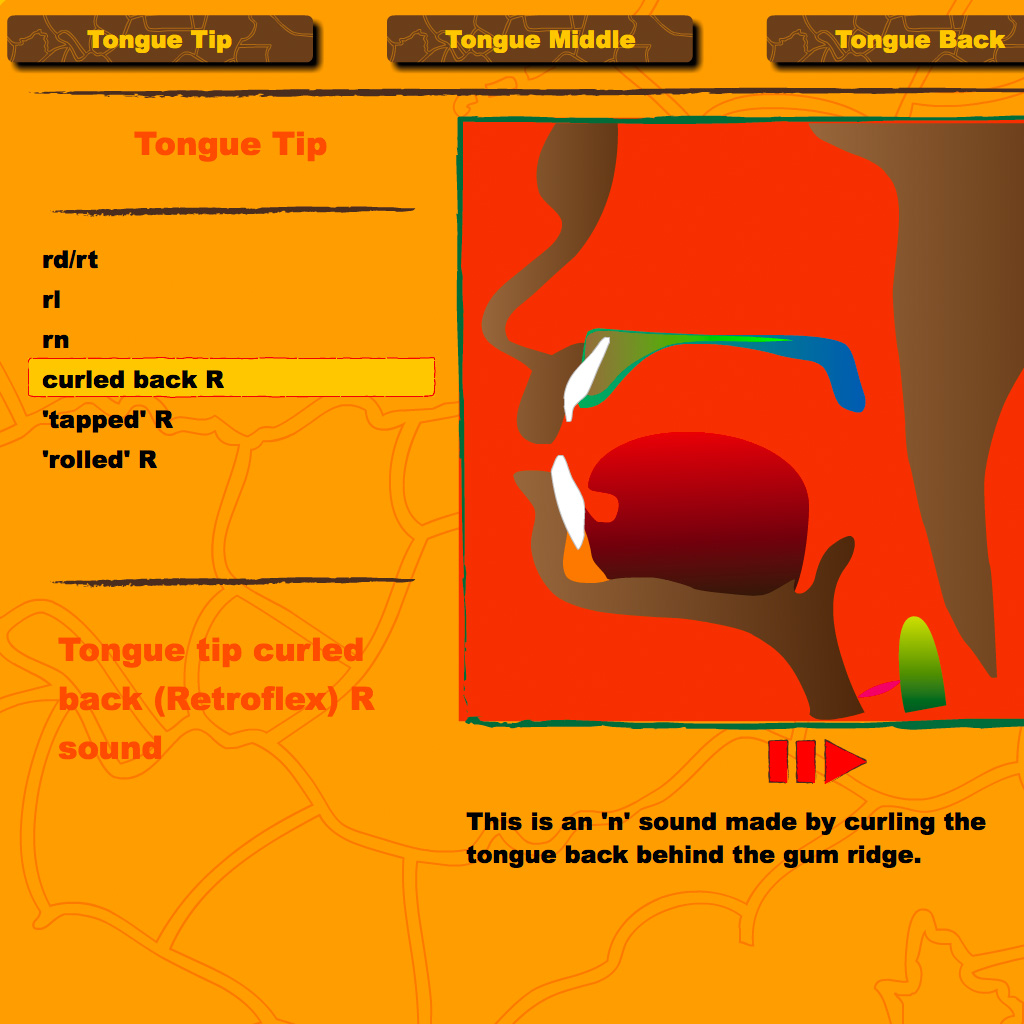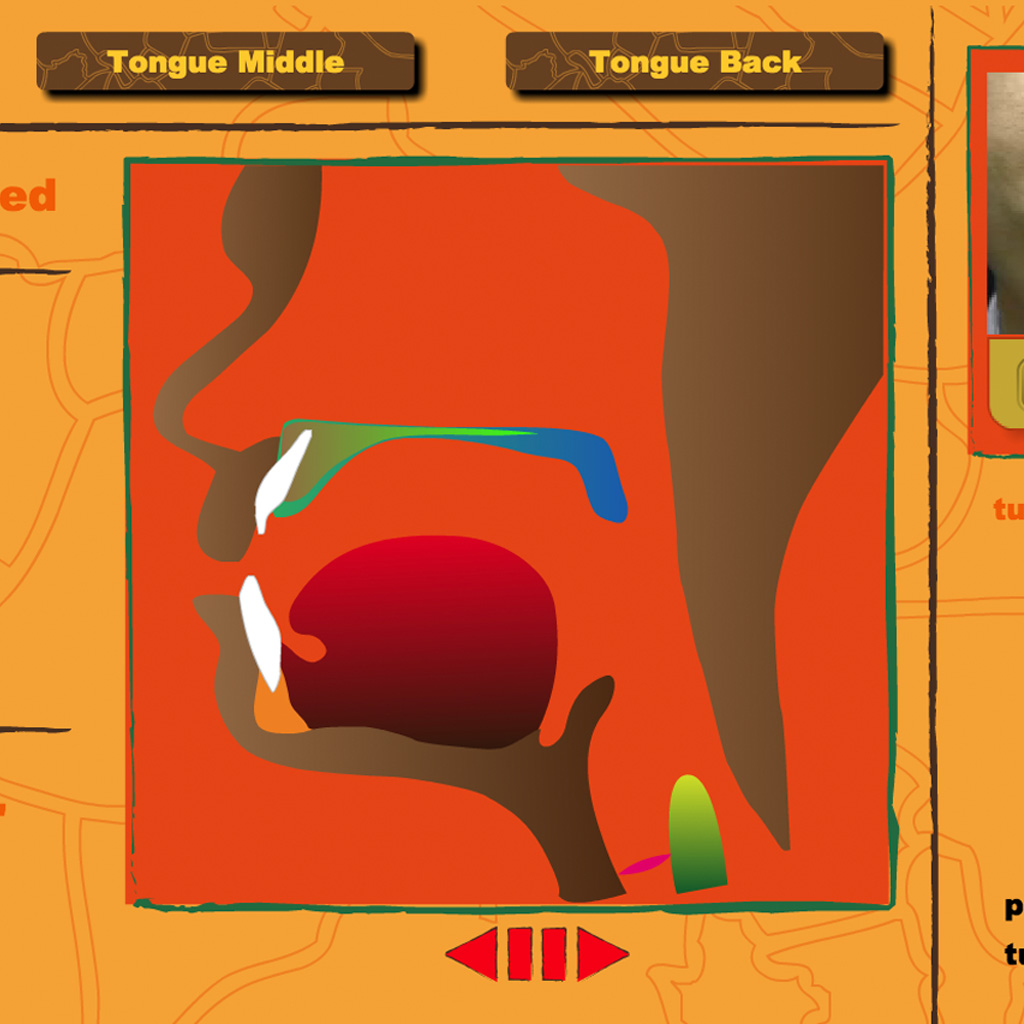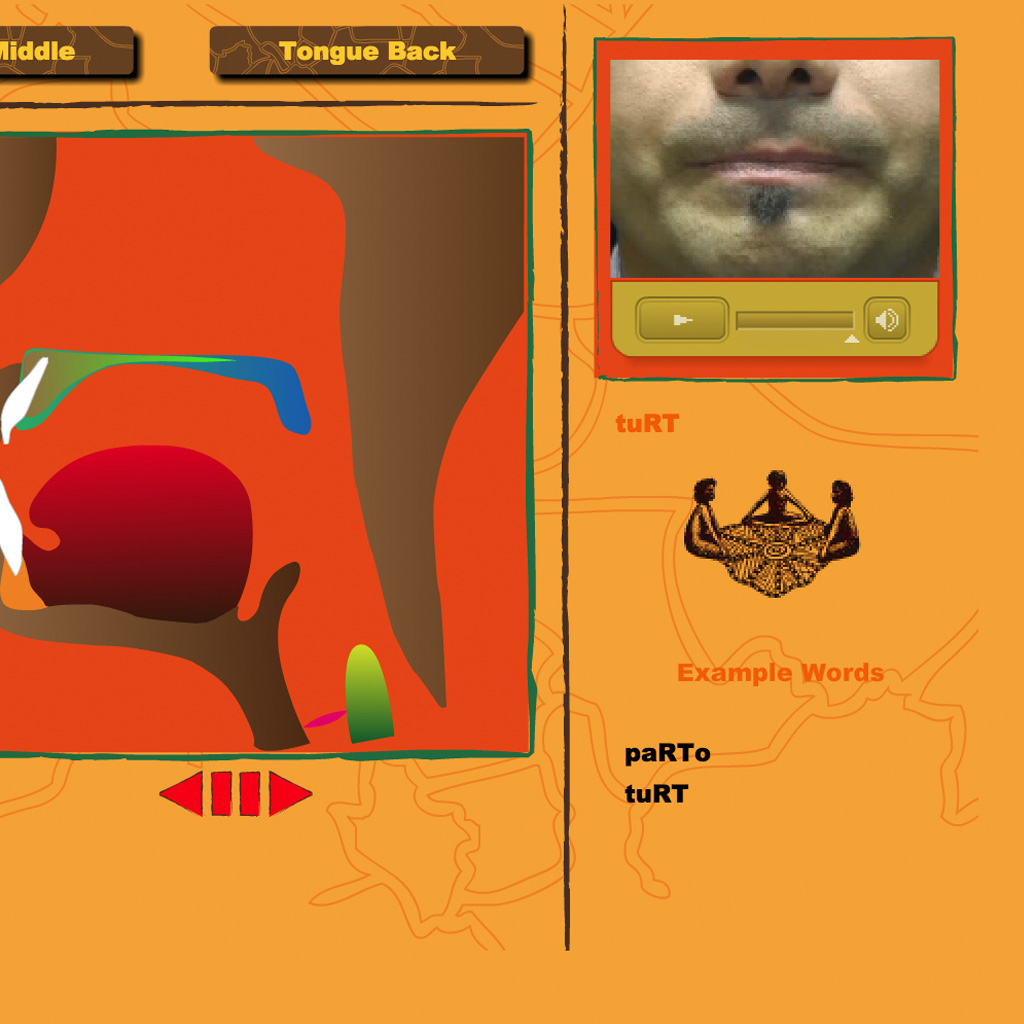 Despite there being in-between 290 and 363 Aboriginal languages in Australia and surrounding islands, the number of people who actually speak them fluently is declining. The Victorian Aboriginal Corporation for Languages' mission is to revive, strengthen and speak their languages.
We collaborated with them to create an interactive tool that not only demonstrated the language audibly, but provided an anatomical aid to achieving some of the occasionally difficult pronunciations. As an example, ad a word or phrase was spoken, an animation followed the voice, showing placement of lips, tongue, pharynx etc. Video also accompanied the examples.
It was a challenging and rewarding project.
You can see it in action here (flash required)