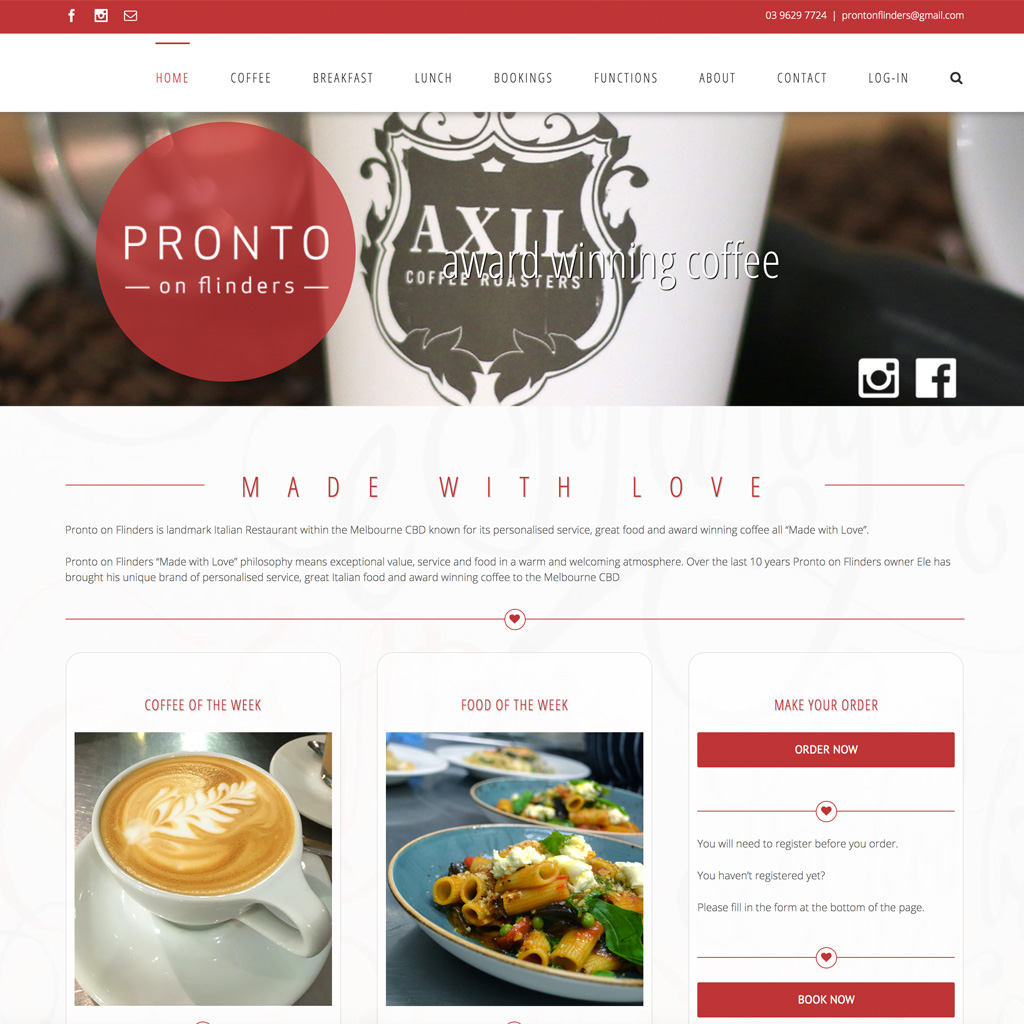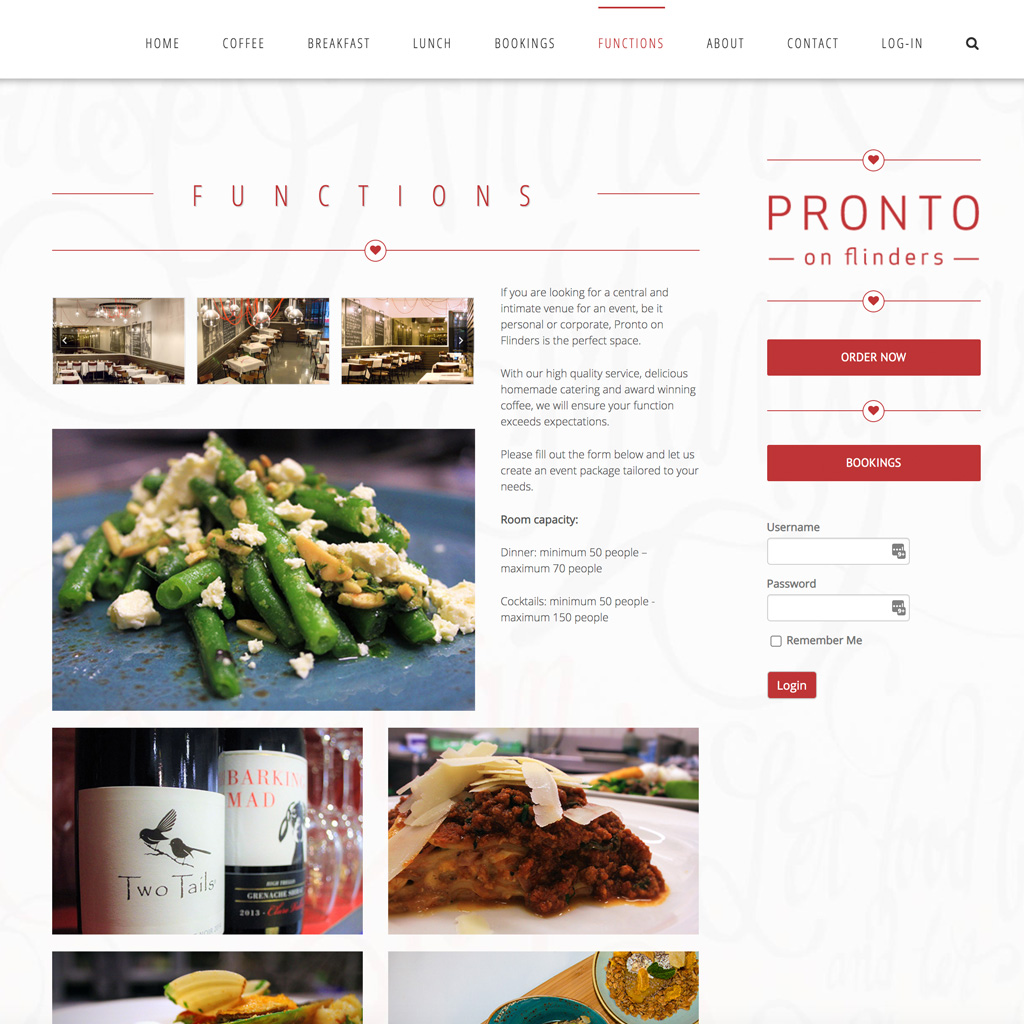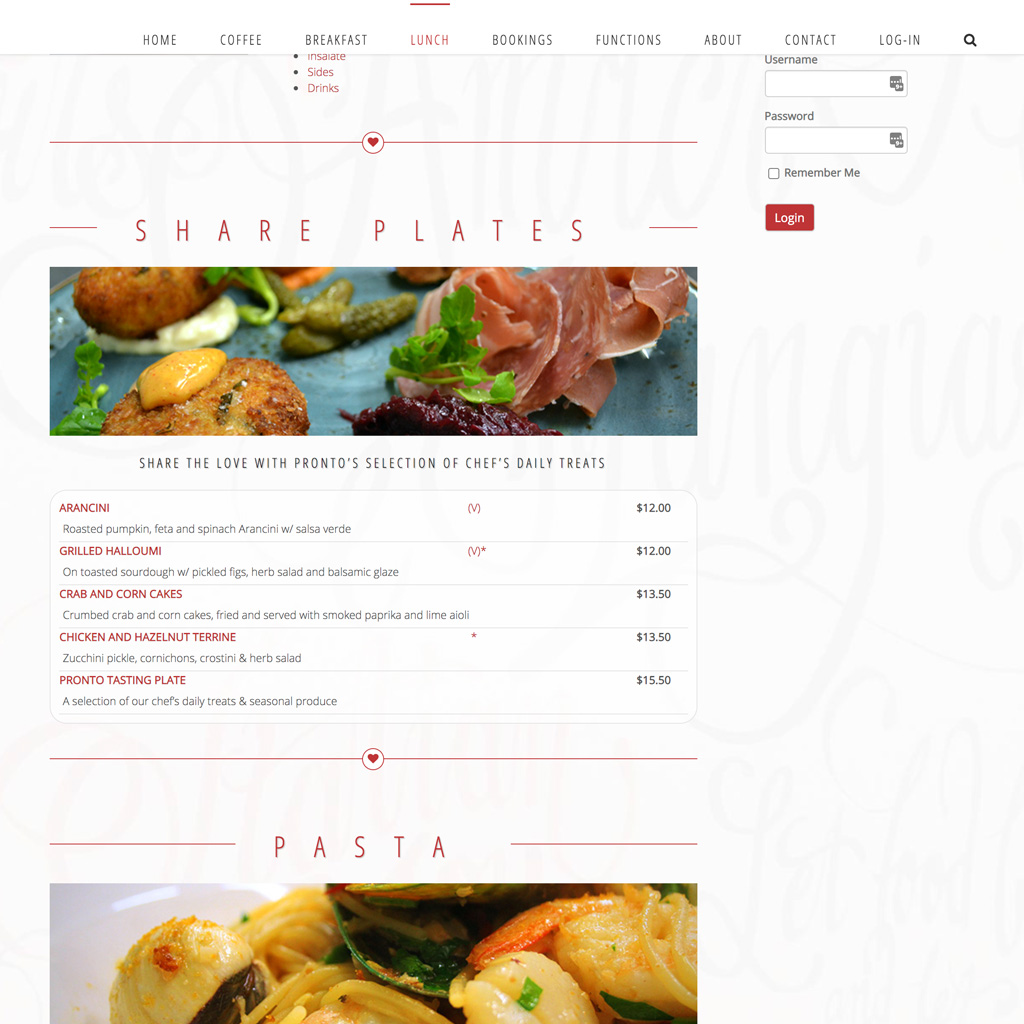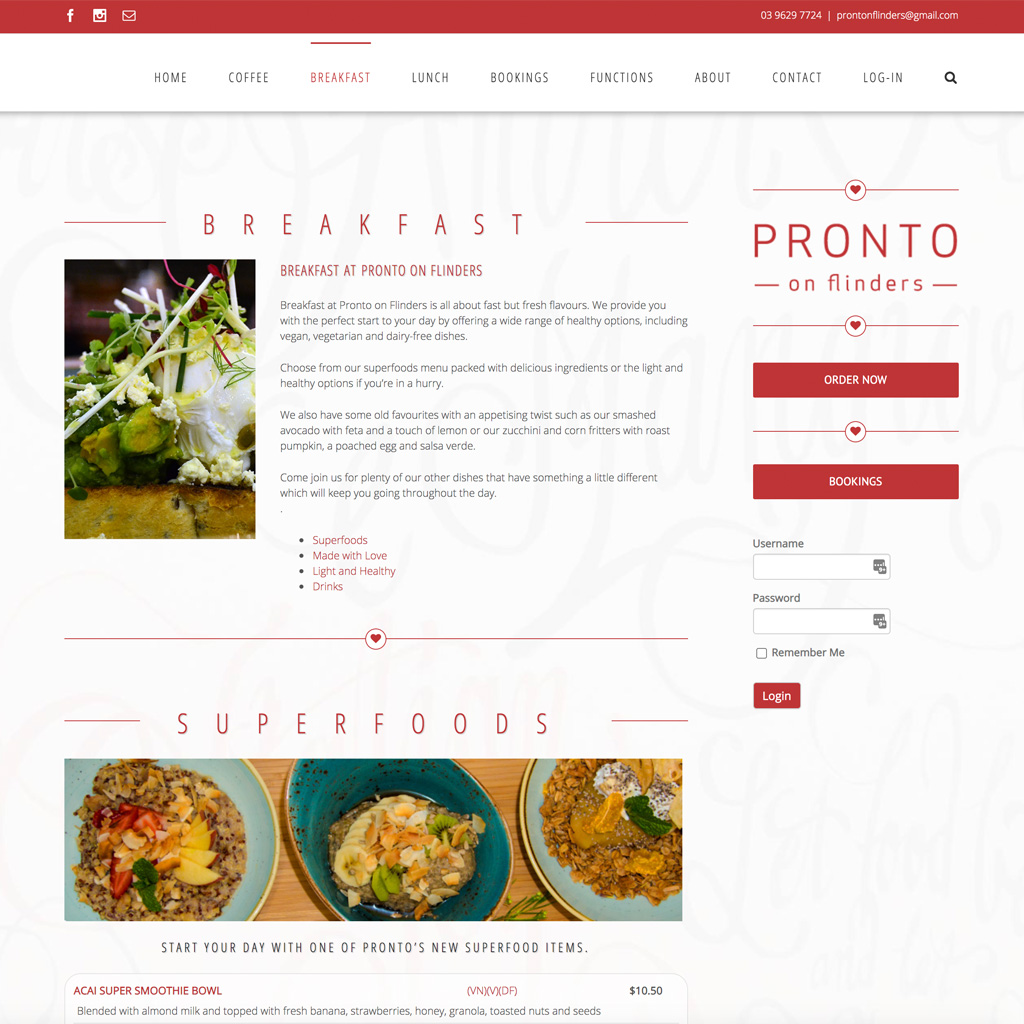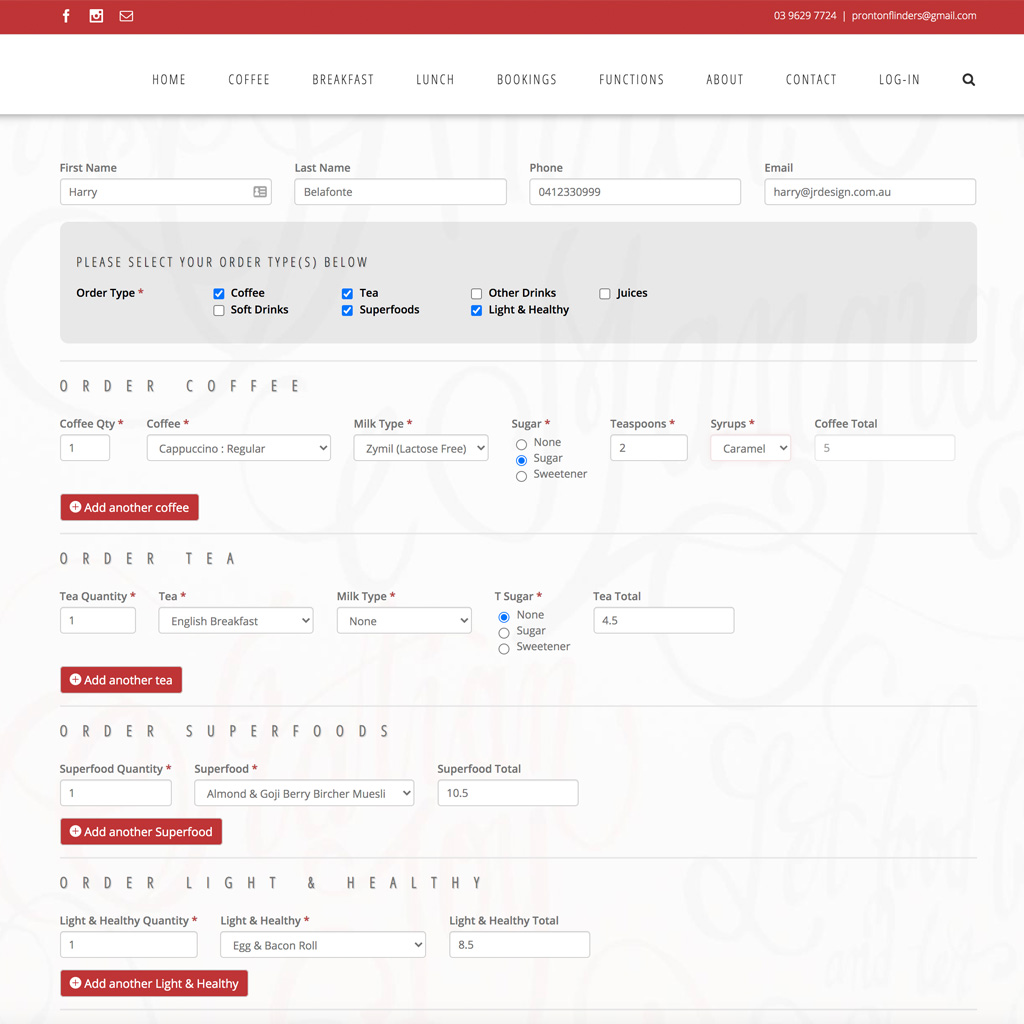 Pronto on Flinders is landmark Italian Restaurant within the Melbourne CBD known for its personalised service, great food and award winning coffee all "Made with Love".
Pronto on Flinders "Made with Love" philosophy means exceptional value, service and food in a warm and welcoming atmosphere. Over the last 10 years Pronto on Flinders owner Ele has brought his unique brand of personalised service, great Italian food and award winning coffee to the Melbourne CBD.
We were asked to create a website that showed Pronto's food to best advantage, and to create an ordering system which interfaced with the restaurant's POS system and sent alerts to customers via text message when orders were ready.