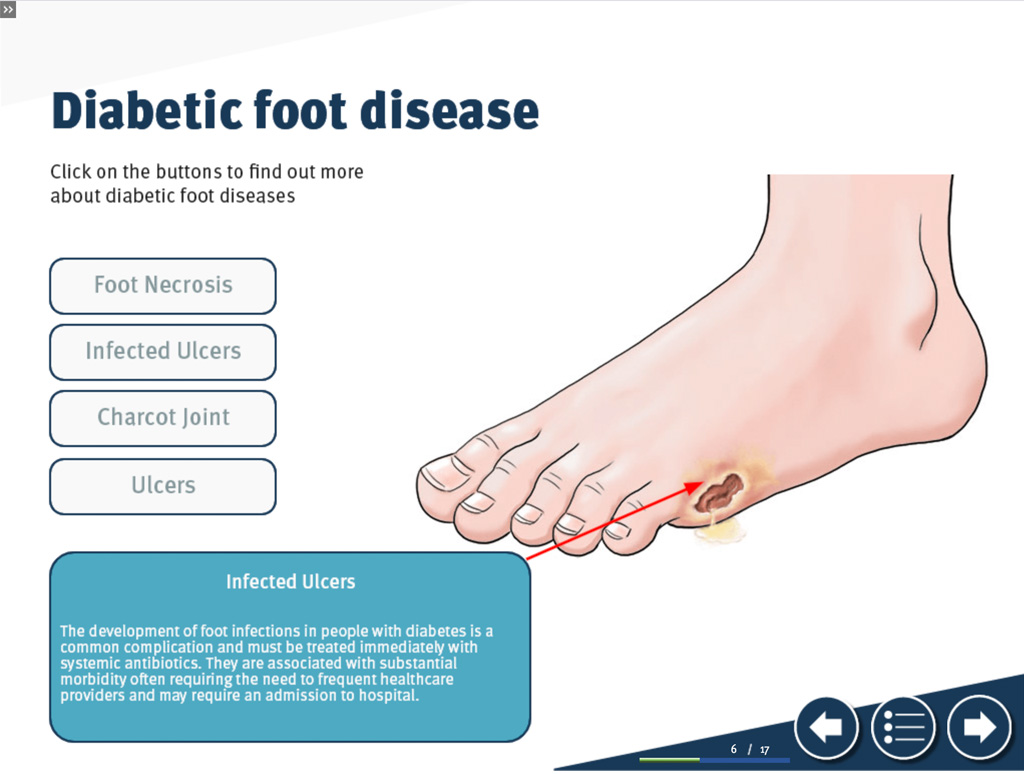 We were tasked with creating thirteen modules of eLearning to address a requirement for higher competency in treating Diabetic Foot disease.
We worked closely with subject matter experts and clinicians to create an eLearning environment where learners could maintain and extend their knowledge and improve their competency while still managing to continue their valuable work.
The modules contained many interactive infographics, immersive activities and solid competency tracking.