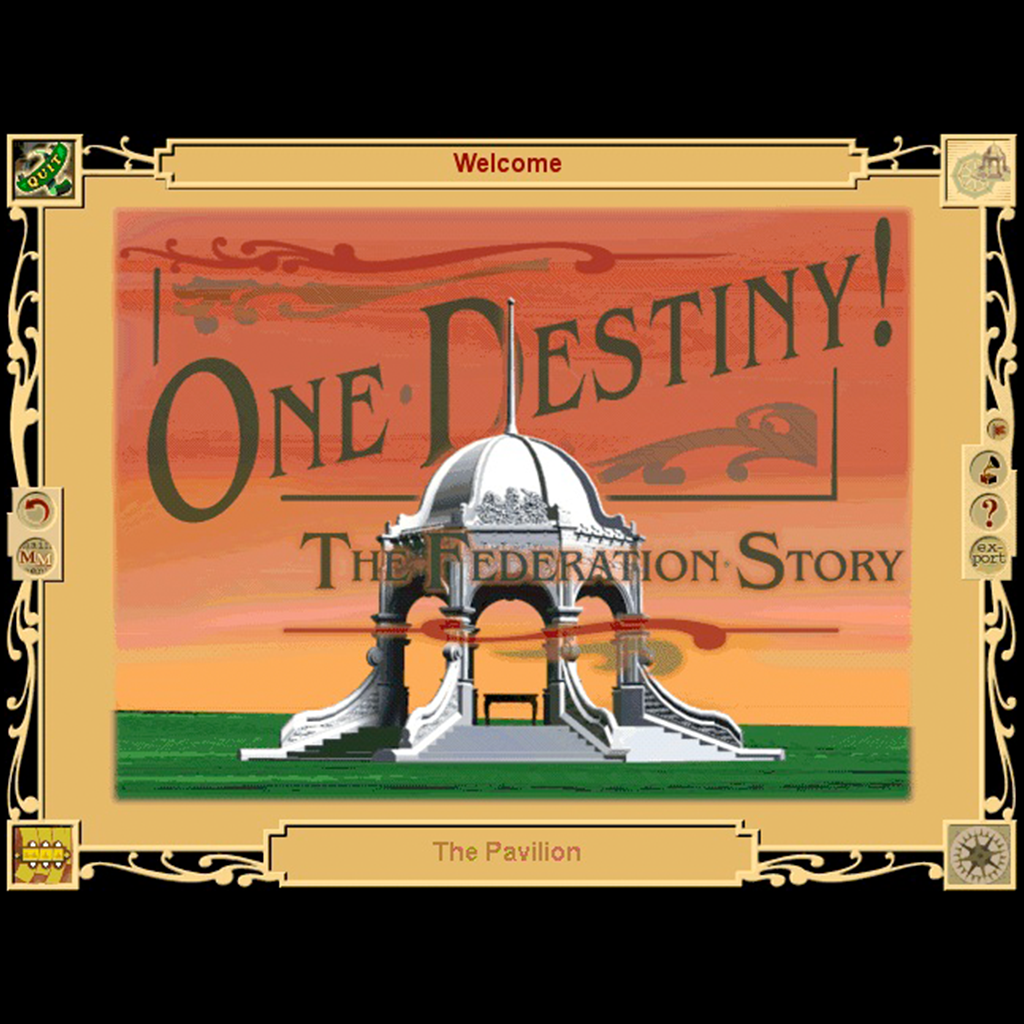 If learning history had been this much fun when we were kids, everyone would be an historian!
Global Vision asked us to make their educational vision a reality by making all the interactive games in this fabulous story about the Federation in Australia.
We used Director to control the logic of this complex environment which was designed to teach students from upper primary to middle secondary the history, life and times of the Australian Federation.