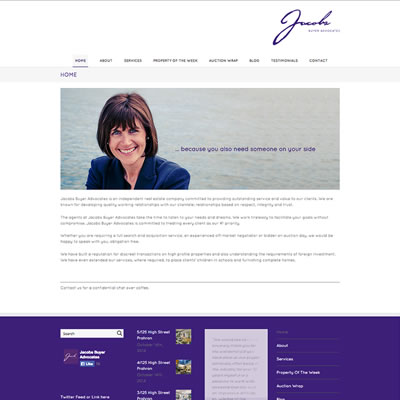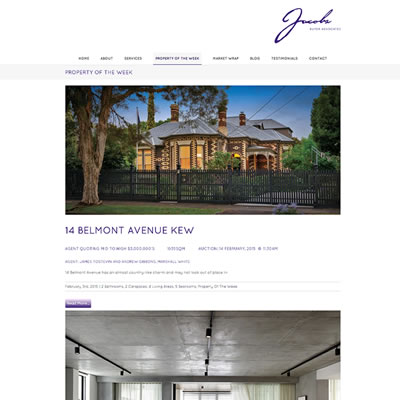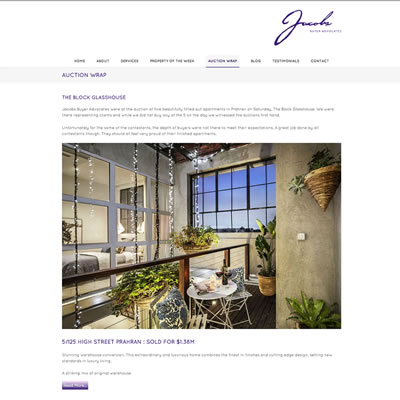 Jacobs Buyer Advocates is an independent real estate company committed to providing outstanding service and value to their clients.
They are known for developing quality working relationships with our clientele; relationships based on respect, integrity and trust.
Our brief was to build a website design that was easy to use and maintain, something that the client could use to update the latest information in the Real Estate market in a timely fashion.