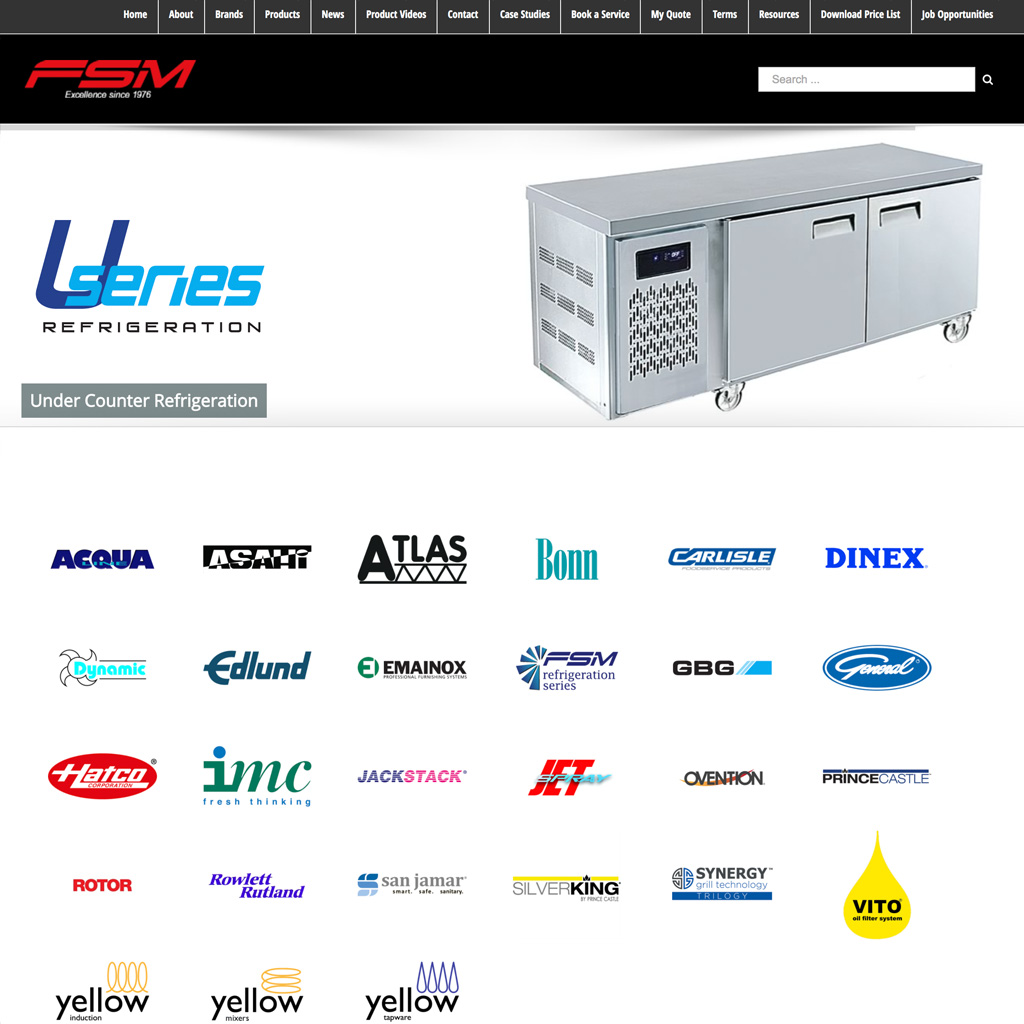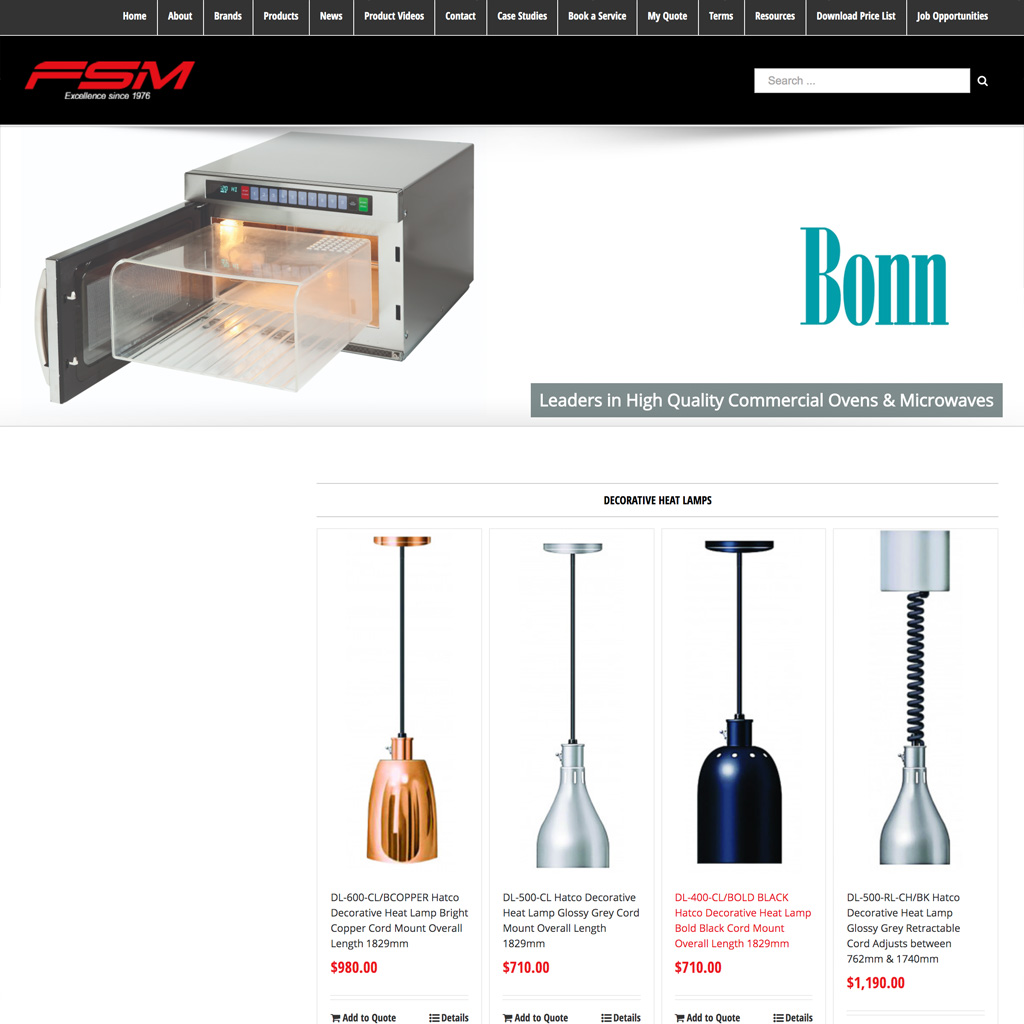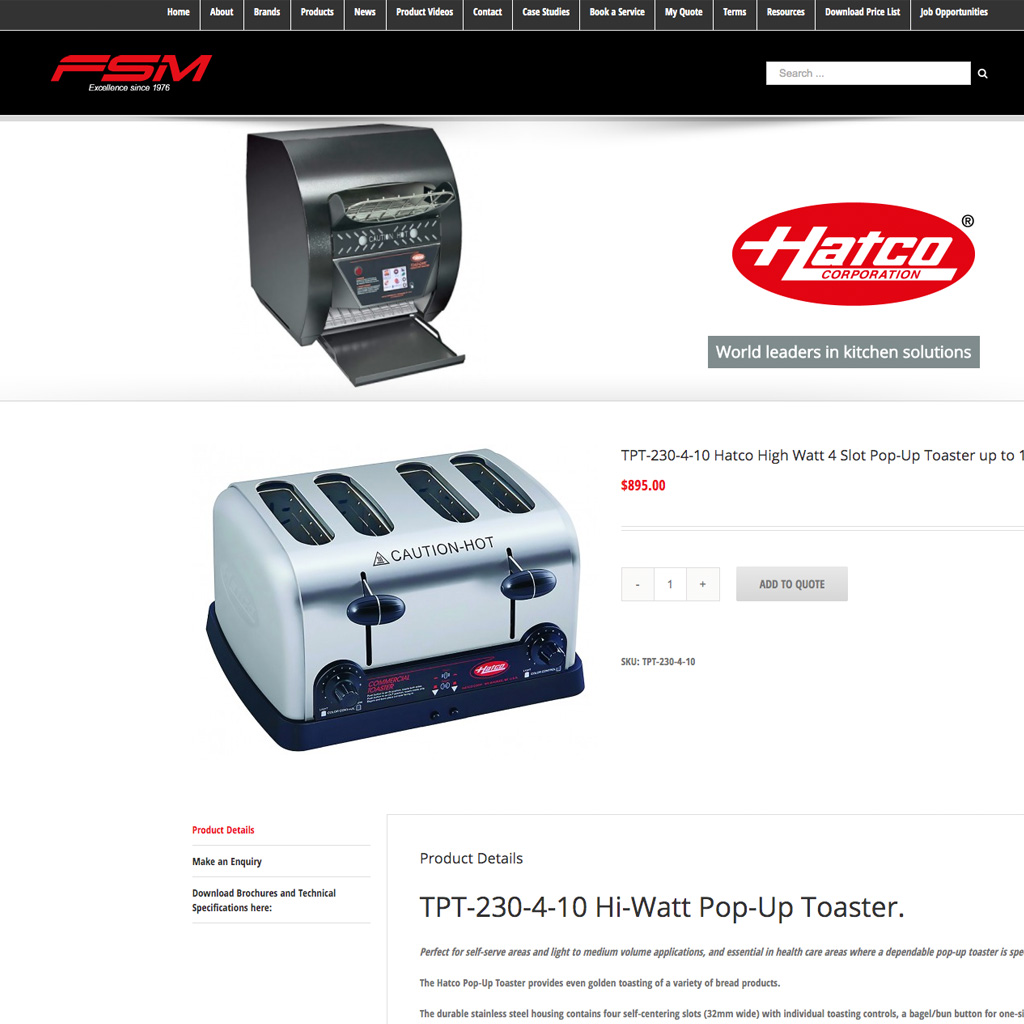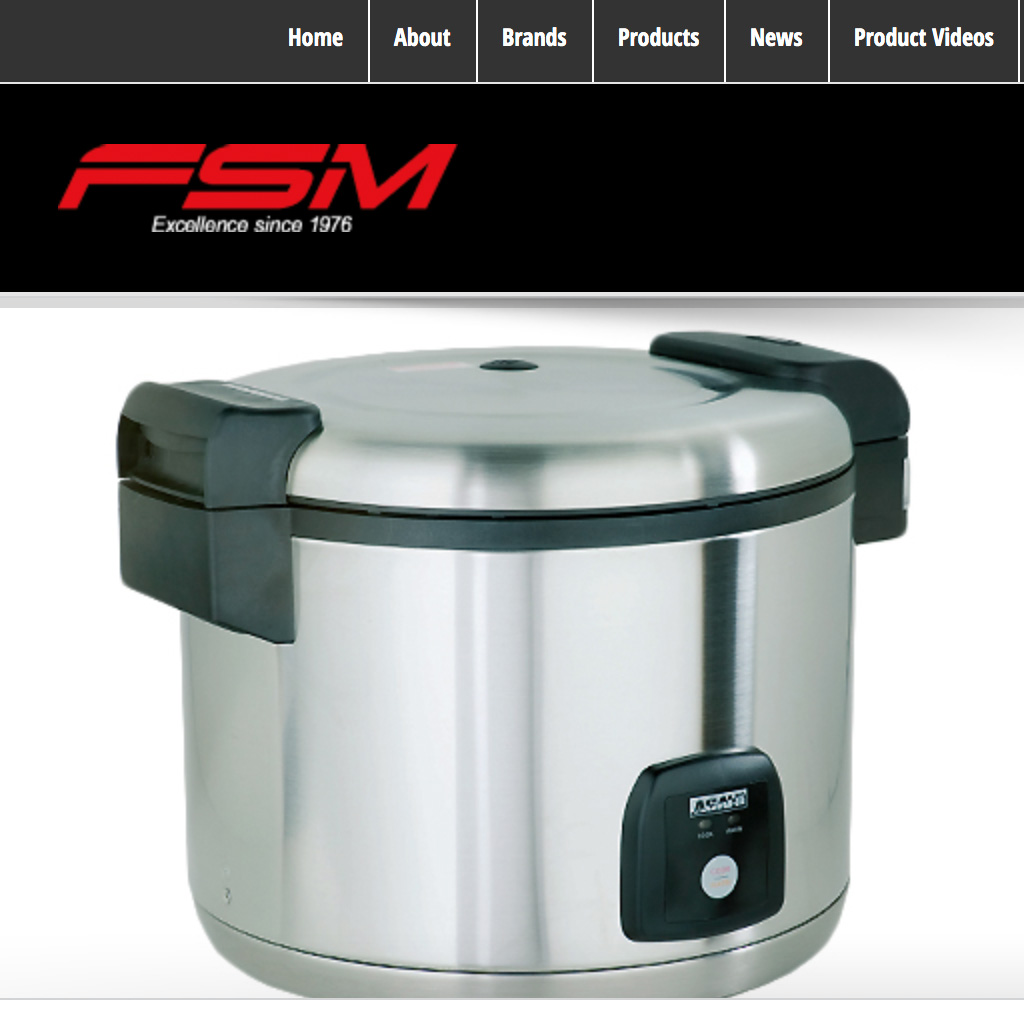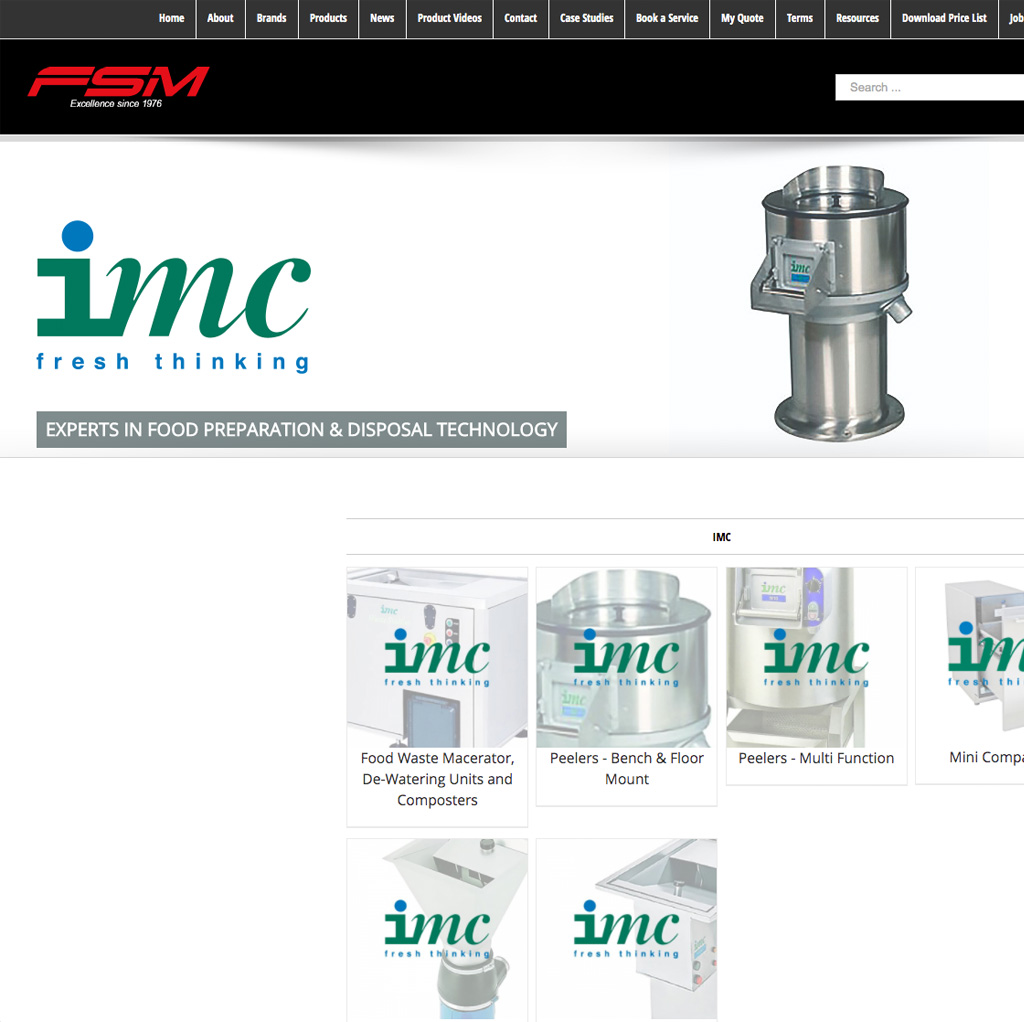 Food Service Machinery asked us to create an e-commerce website to showcase the huge range of commercial kitchen equipment and food service machinery that they sell here in Australia.
It was a really challenging e-commerce website in that there were multiple variations in products.
It was initially to be used as a quoting system rather than a direct-to-public sales tool.
So in fact we created what was essentially an e-commerce website where purchasing was limited to a dealer network, and the general public were able to browse products and ask for quotes.
There were approximately 800 product lines including variations, and a very short deadline.
Happily, we were able to satisfy all the requirements and deliver on time and budget.
A satisfying result for all, and a great e-commerce website!
Please visit the Food Service Machinery e-commerce website and check out some of their great products.