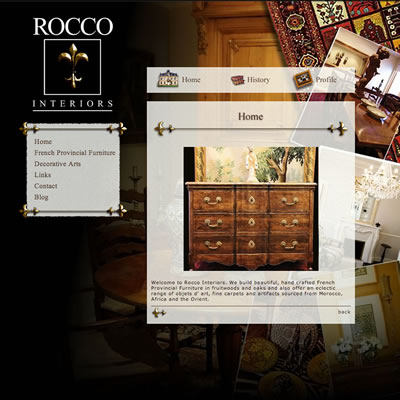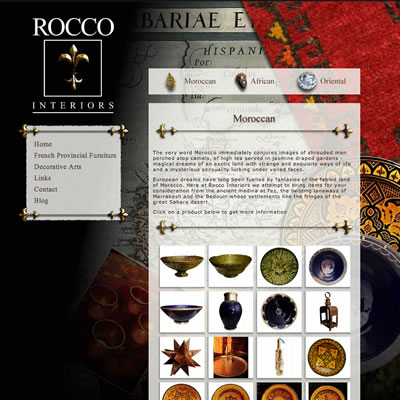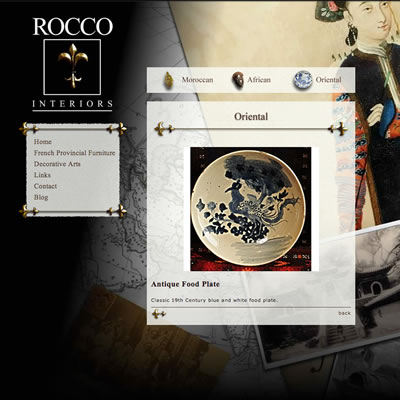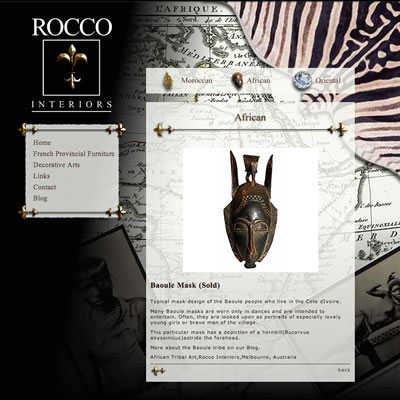 Rocco Interiors asked us to make a website that was initially to showcase hand-made furniture in the French Provincial style. But as time went on, the owner, Chris, decided to start sourcing antique artefacts from Morocco, the Far East, and Southern Africa. Eventually this passion became the signature of his eclectic store in Hampton, Victoria.
We loved working with Chris's totally creative approach, and appreciated the trust that he put in us to properly represent his product on the Rocco Interiors website.
We have created and maintained two versions of this website for Rocco Interiors over the years. We were also involved in numerous smaller projects that included poster design, and printed collateral.