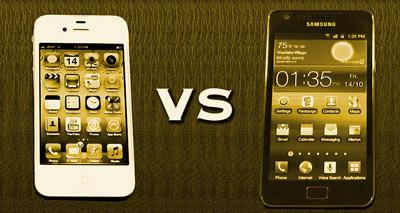 Apple vs Samsung
Apple and Samsung are beginning a new trial – accusing each other, once again, of ripping off designs and features. The last one was held in 2012 and resulted in the jury finding in Apple's favour, but reducing the amount of damages awarded.  US$929 million is still a massive chunk of capital, but it pales against the current US$2 billion claim.
This time round, it looks like Apple is claiming five patent infringements that cover Galaxy smartphones and tablets sold between 2010 and 2012. In juxtaposition, Samsung is claiming that Apple infringed two patents employed in iPhone and iPad.
The bigger picture intimates that if Apple wins this one, it will likely go after other Android-based handset manufacturers, since the alleged patent infringements are embedded in the Android software, not the devices themselves.
This means that Apple can't sue Google, because the 'suspect' code needs to be running on a device in order for the infringement to occur.
As the two sides face up across the courtroom, it is clear that Samsung stands to lose more :  Each side has 25 hours of court time to put their case and rebut the other side's arguments.
If Apple wins, the costs to Samsung could reach $2 billion. Apple's costs, if it lost, are expected to be about $6 million.
As a user of both operating systems, I'm wishing they could both get along because I know that I'll somehow end up paying my share of the court costs.