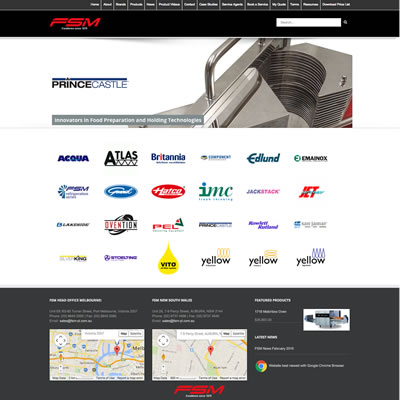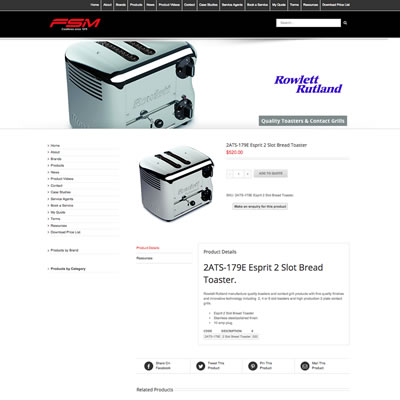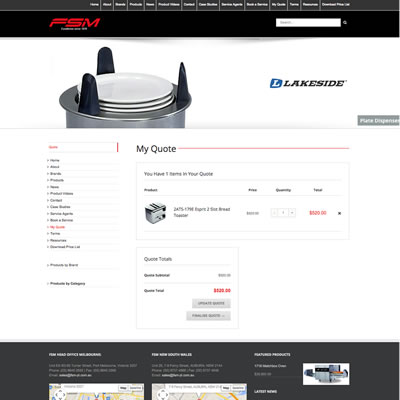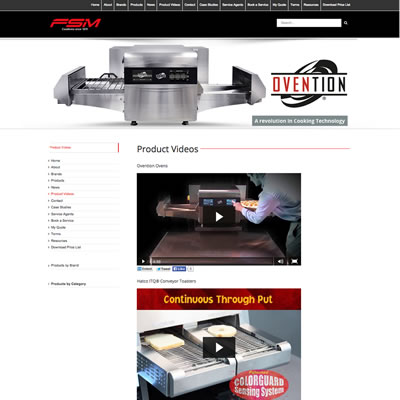 Food Service Machinery (FSM) commenced trading in Australia in 1976 and has established a national reputation for providing high quality food service equipment to all sectors of the industry.
They continue to innovate and lead the way in trends, including the recent introduction of precision impingement oven systems, and their management team regularly attends overseas trade shows, talking with the designers and manufacturers to enable us to bring the very best proven technology to the Australian market.
Food Service Machinery asked us to completely re-vamp their old website and create an e-commerce site to allow their customers to get quotes for food service machinery supply and install. In addition, they needed to keep customers informed as to innovations within the food service industry.
The site also contains videos and product demonstrations, as well as a service booking system to allow for easy customer support.
With over 800 product lines and variations, it was a complex build.
You can see the website here:http://www.fsm-pl.com.au/