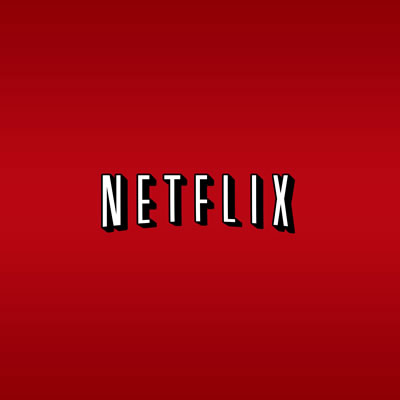 Netflix will start streaming on March 24 in Australia.
The popular US video service announced a launch date in Australia, ending months of speculation.
So what does Netflix provide and how do you get it?
If you have a Smart TV or Google Chromecast, Apple TV, Playstation & XBox consoles, BluRay players and devices with WiFi connected to an appropriate modem, or  you'll be able to view a whole host of movies and TV shows as they stream to your device(s).
What will the Netflix content quality be like?
If you mean quality in terms of image and audio quality rather than 'will I get great movies…?', then the answer depends on how deep your pockets are.
Netflix plans on offering three quality tiers:
Basic:  SD streaming to one screen.
Standard: Simultaneous streaming to two screens and HD where available.
Premium: Four-screen streaming and 4K ultra-high definition where available.
How much will you pay for the Netflix service?
The company officially declined to provide details on pricing structures, but details were released where telcos like iiNet and Optus Broadband would  provide 'quota-free' or 'uncapped/unmetered' access.
Specific details on monthly pricing should be available at launch.
What will be available on the Netflix service?
The current Netflix streaming catalogue includes but is not limited to:
"House of Cards" — including the brand new third season.
"Marco Polo"
"BoJack Horseman"
"Virunga"
"Mission Blue"
"Uganda Be Kidding Me"
"Live"
"Jim Jeffries: Bare"
"Bloodlines"
"Marvel's Daredevil"
"Sens8"
Content could also include Australian Comedy specials and children's programming with content from Roadshow Entertainment, the Australian Broadcasting Corporation (ABC) and The Walt Disney Company.
Geoblocking- the end.
If anyone has already got frustrated with not having Netflix here in the past, and has resorted to skirting around the law to effectively circumvent geo-blocking and access Netflix's US services disguised as a US user with a VPN, you just won't have to do this anymore.
It is not illegal in Australia to use a VPN, but it does breach Netflix's terms of service.
Competition – great for business?
Netflix is seeking to lure about 6 million broadband subscribers in Australia,
Netflix wants market penetration similar to the US. (It maintains that it has 53 million subscribers worldwide, and this year it spent more than $US3.2bn on content).
Next year a battle between online movie services in Australia commences: Quickflix, Stan and Foxtel will compete with Netflix.
With such an untested market, it's unclear if Australian consumers can support multiple streaming services or whether we'll see a thinning of the herd as 2015 progresses.
Update:
Unlike the other Australian streaming services there will be no limit as to how many devices can be linked to a Netflix account; instead there will be a limit on the number of simultaneous streams.
Smart TVs including Sony, LG, Samsung, Panasonic, Philips and Hisense will get the Netflix app, as will Fetch TV's second-generation set-top box.
Netflix is also coming to Sony's PlayStation 3/4, Microsoft's Xbox 360/One and Nintendo's Wii U as well as the Apple TV and Google Chromecast.
Apps for Australian Apple, Android and Windows Phone tablets and smartphones will also be available.
In addition, the app will also be available for some Australian Blu-ray players and home theatre systems. So if you might not have to buy a new Smart TV just to watch Netflix, but older devices may not be supported.
Almost every Blu-ray player made in the last five years supports Netflix in the USA and there are hacks to make it work here.
Adam Turner has more info here (from whom I got some of this information) : The Age Digital Life.
Adam's column can be found here: Gadgets on the Go.